If you need to export a list of your users for any reason, this can be done.This feature is available in both SpiderOak Groups and Enterprise. To do so, in the Management Console go to the Users tab and you will see something like this: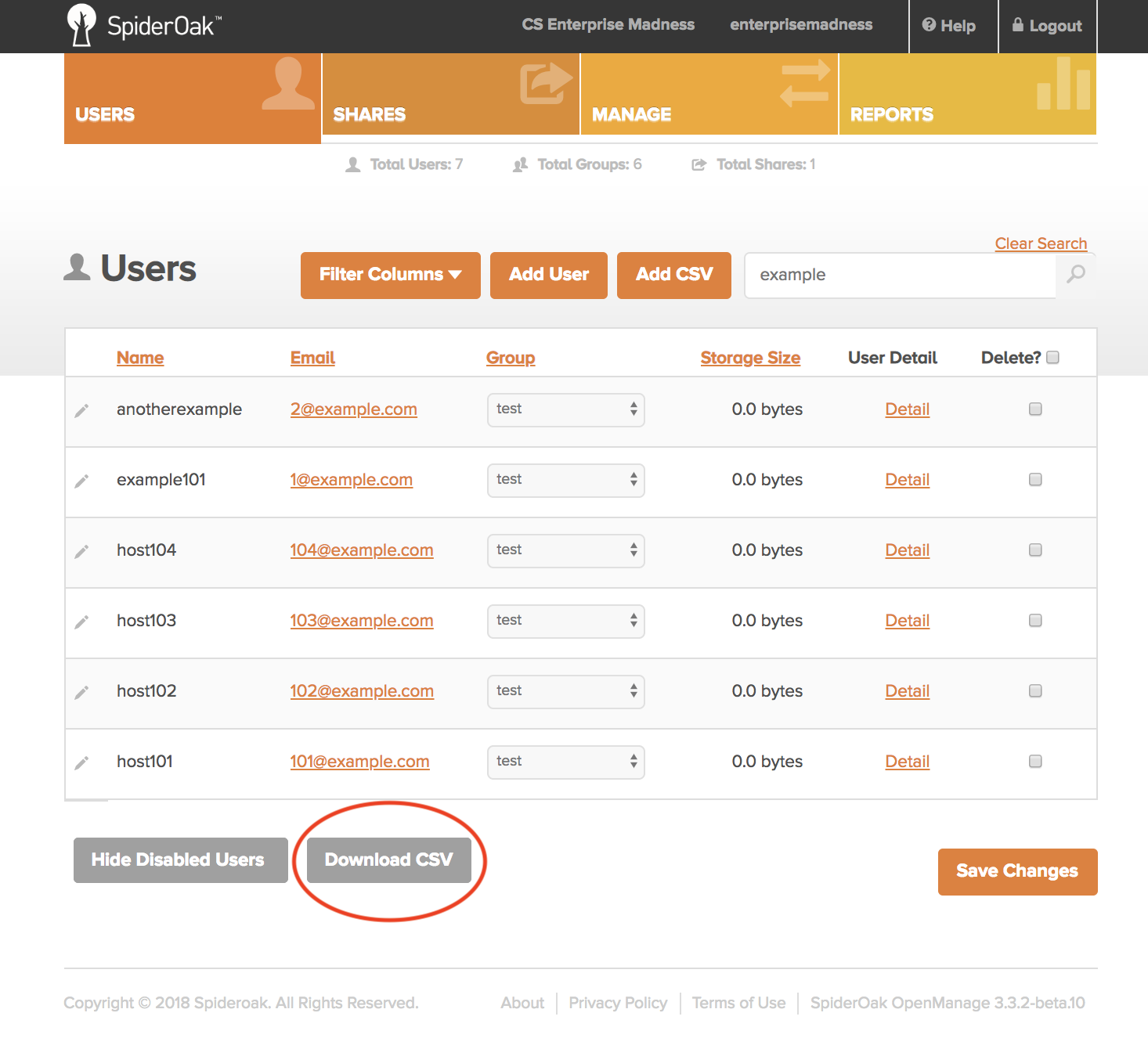 Press the Download CSV button. A list of your users will be downloaded to the download location specified in your web browser.
Although the Users tab allows you to filter the results, the downloaded list will be a complete unfiltered list of all your users.
To be clear, this exports users, not user data. If your interest is in a user's data, you can access it from the appropriate User Details page, selecting the Access User's Data button.