The recommended way to download files is via the Manage tab in the SpiderOak Groups application. All data you've uploaded to your account can be found there.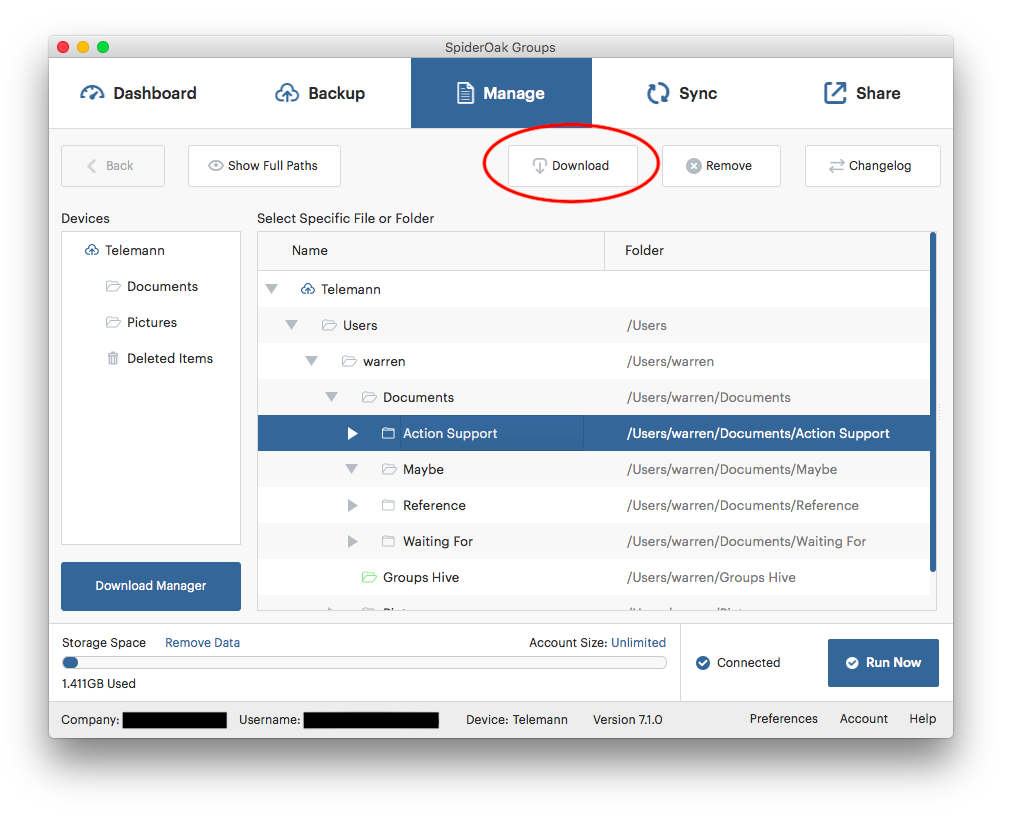 To download any of your data, select a file or folder and press the Download button. You can choose whether to download your file to its original location or to any other folder of your choice.
To access data you've uploaded from other devices, click on the name of the device in the Devices List. This will display the data you have uploaded from that device. Then follow the instructions above.
Administrators of SpiderOak Groups can also download files via a web interface. This is a convenience feature for individual files that aren't too large. For reliable access to large files or folders, the SpiderOak Groups application will give better results.