CrossClave version 2.16, "Jumping Spider"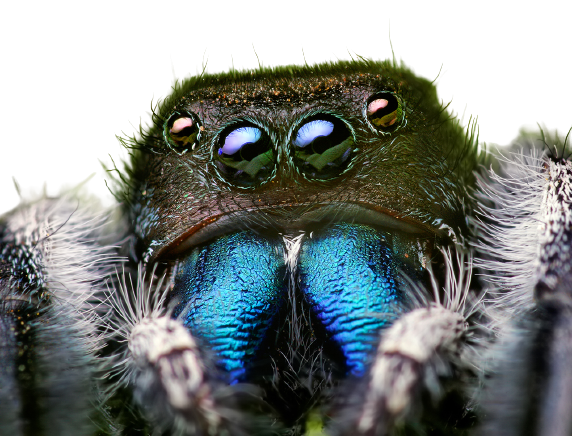 This is the release you really want!
This is a big release that brings together many months of work from across SpiderOak's engineering team. Here are the highlights:
Chat is really important to our team, it's how we work as a completely distributed company. We know it's also important to many other companies and groups around the world. We've completely redesigned the way chat works in CrossClave and added tons of chat features. Rich text, high water mark, system notifications, and @ mentions are the big ones. Underneath the hood there are many more.
Thanks to our design, engineering, and QA teams for all of the incredible work they've put into this release. 💪
Here's a full list of the changes:
New features
Updated file list icons with new UI designs
There is now a new UI for the file versions list
Chat is now the default tab on spaces
CrossClave now relays a more informative message when using invalid account
CrossClave now keeps the currently selected space focused while switching from a team to recent spaces view
The application now properly informs users when CrossClave will not work on an operating system, and now shows a warning on new untested operating systems.
Long usernames are now better supported within the application.
Chat Improvements
Now has a "sending" indicator for messages
Dates are now "sticky" for better tracking of conversations
Users can now compose rich text messages using a toolbar, send, and visualize them.
Existing "plain text" messages are now correctly displayed
Rich text toolbar now shows a hint indicating the function of each specific button when the user hovers the buttons in the composer
Messages sent within the minute of each other are now visually grouped for easier reading
Add mentions for people in your space
Added operating system notifications on the desktop version of CrossClave
The message composer now has spellcheck

Clicking on a notification for a mention takes you to the chat where that message was sent from
Bug fixes
Corrected the view for missing spaces on the "Share into CrossClave" list
CrossClave now properly prevents text selection drag and drop behavior that was unintentional
Added the missing scrollbar to the Files view
Profile views are now unified to look the same

CrossClave will now properly remember selected tabs when adding members to a space

The application will now use the correct avatar on the conflict resolution screen

On the mobile version of the application, the team member screen scroll issue is now fixed

Spellcheck is now properly disabled for onboarding urls

Android keyboard will no longer remember the application passphrase
Chat Bug Fixes
Chat draft messages are now confirmed to be CSfC compliant

We've reduced spacing between messages to increase information density

User avatars now show two initials instead of one
The alignment issue affecting sent messages is now fixed
Users can no longer send empty messages
The High Water Mark (unread messages indicator on the messages list) and messages now remain always visible when new messages arrive, and when the mobile keyboard is active
CrossClave now automatically scrolls down to the newest message(s) on arrival
Users can now copy/paste messages
Corrected the spacing between content and sender name
We've now prevented the message composer from stealing focus from other inputs
Remedied the scrollbar quirk on the composer
Installer Hashes (SHA256):
| | | |
| --- | --- | --- |
| PLATFORM | VERSION | HASH |
| OS X installer | 2.16.0 | 4bc59646c7554fe8070977d16290f821c922010c6ec55e935a3afe7ce4e7de5f |
| Windows MSI installer (x64) | 2.16.0 | e58d4cb316ffa2bd0493b96fea1e8c7d6618d7c301b5cb40a306e2e22f6b27fc |
| Android APK installer | 2.16.0 | 0927e5b1648fcf776637f53d6d075f51430fb8695999399a70ea75a05ae97087 |