The Manage tab is located within the ONE and Groups desktop application. This tab allows you to download and delete files. Any file located within the Manage tab has been successfully uploaded to your account. You can also manage things like historical versions from within this tab.
For more information on the Manage tab, please see Managing Files and Access and Download Your Data. For additional information on using the Show Full Paths toggle button, see Storage Limit Error Messages or Discrepancies.

Below are pictures of the different functions and available information within the Manage Tab.

1. Manage Tab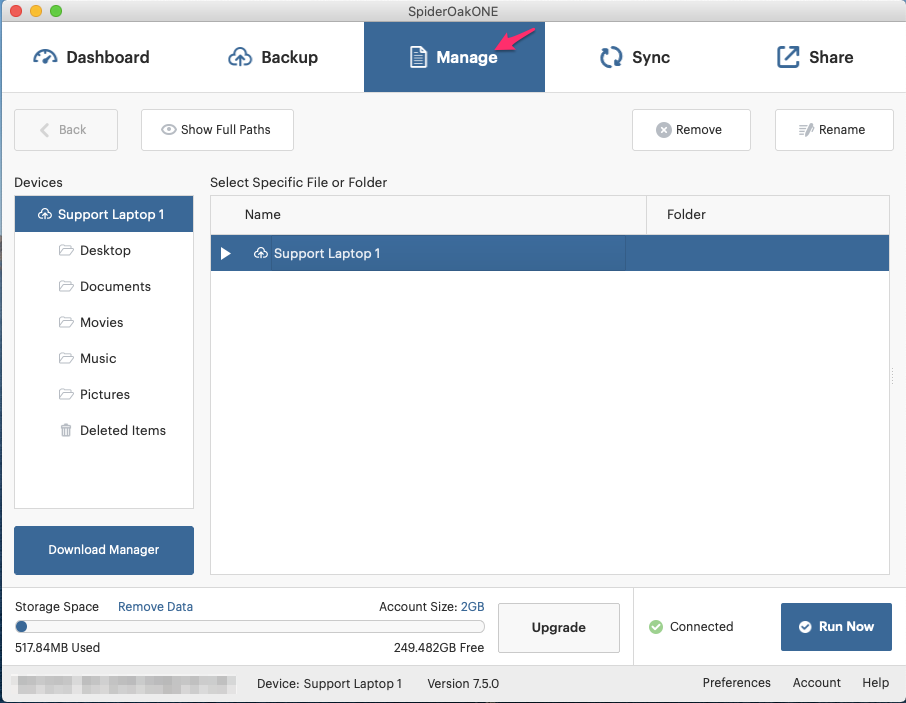 2. Selected Device
3. Directories
4. Backups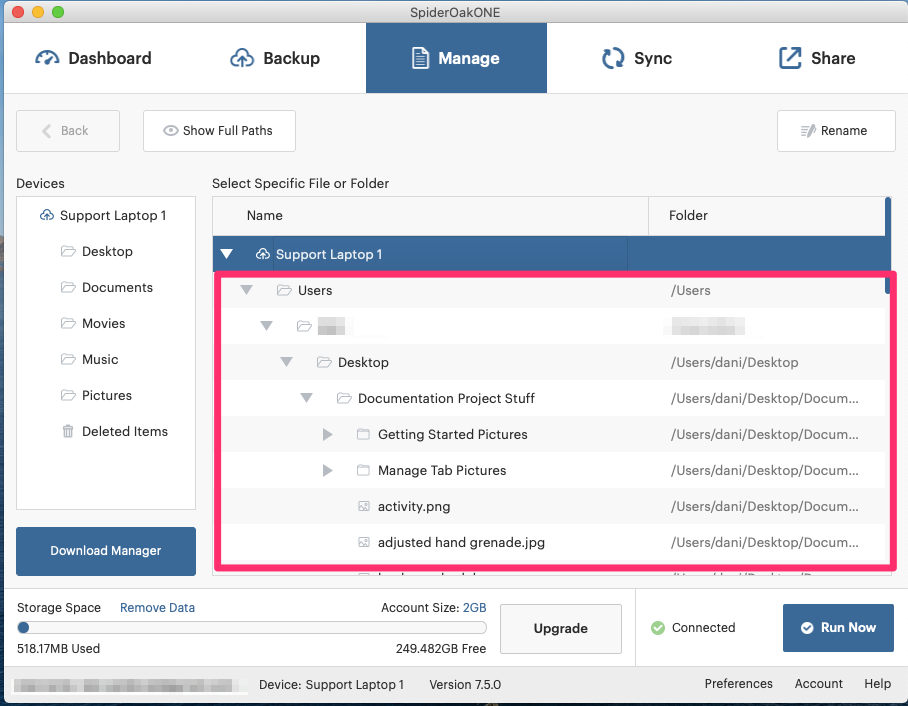 5. Historical Versions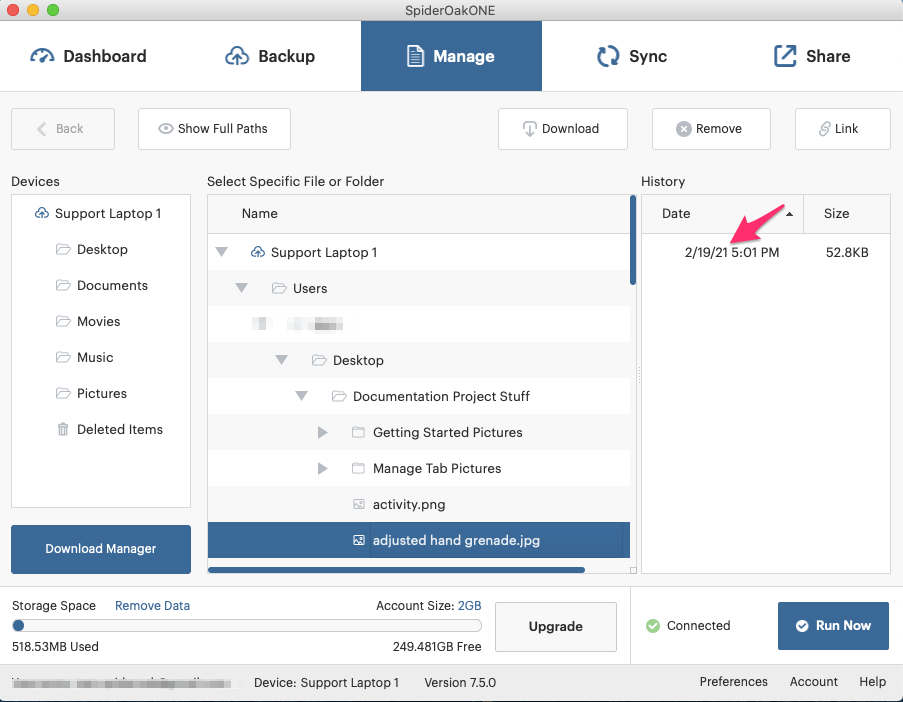 6. Download Data
7. Delete Data
8. Single File Share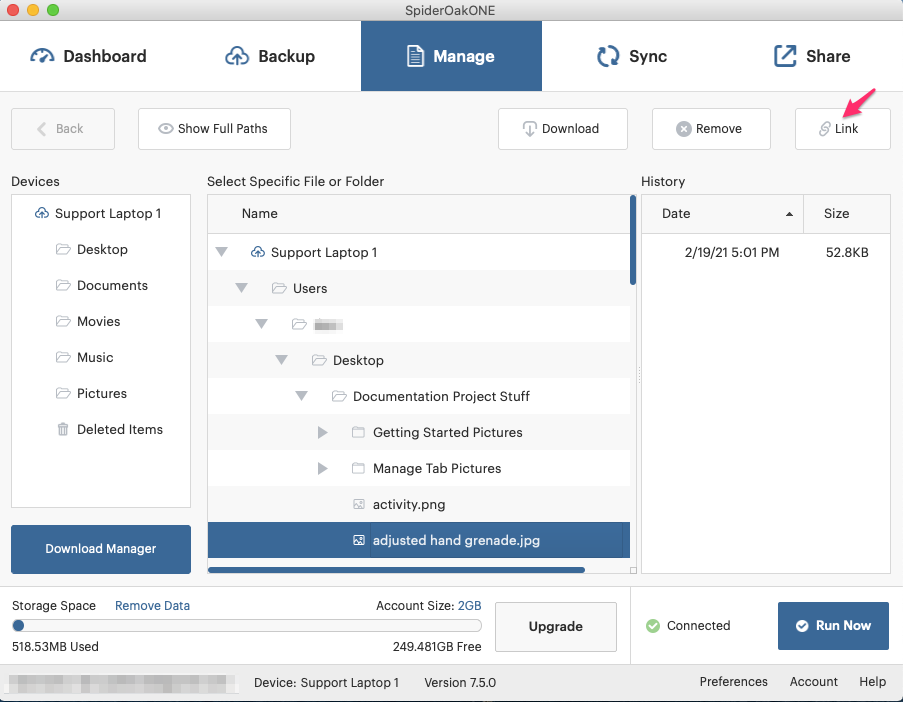 ---
If you have any feedback on this article please let our support team know. Thanks!