To create your SpiderOak ONE account, be sure to download and install the software on a Windows, Mac, or Linux computer, not on a phone or tablet.
The download should begin automatically. If it doesn't, you can manually select the correct version.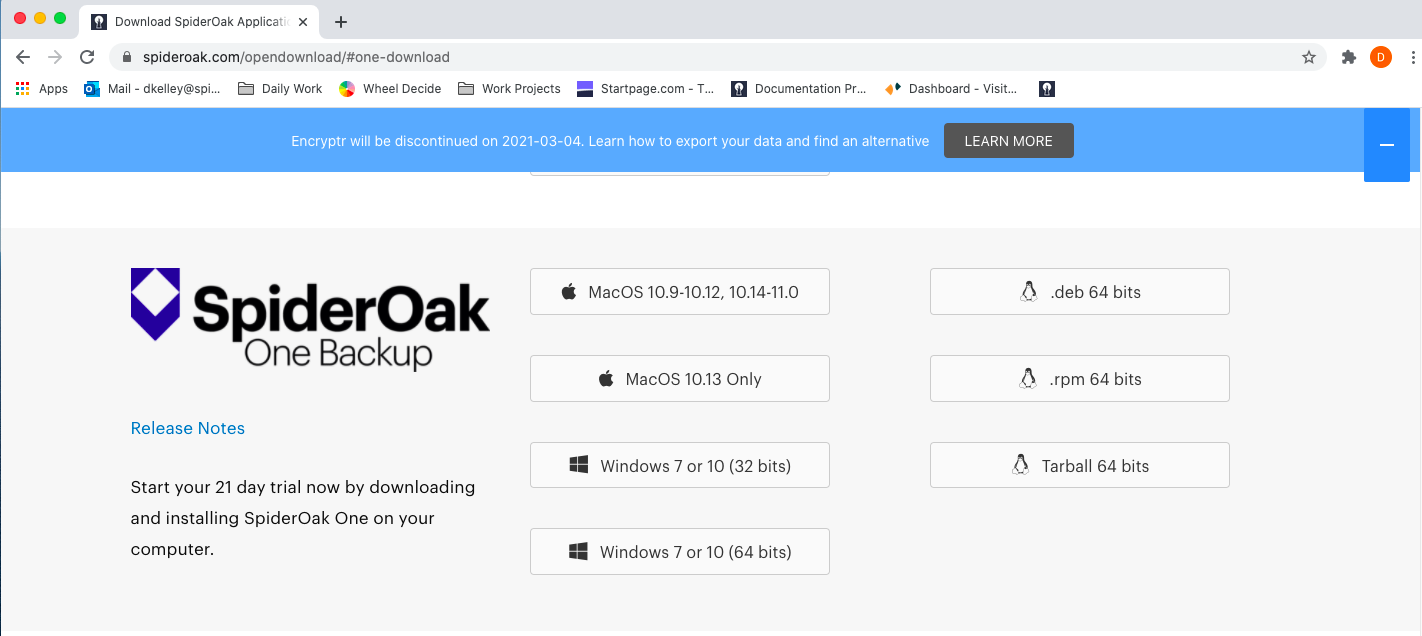 2. Run the Installer
The installer will walk you through the installation process. When the installer has finished, the Setup window will open.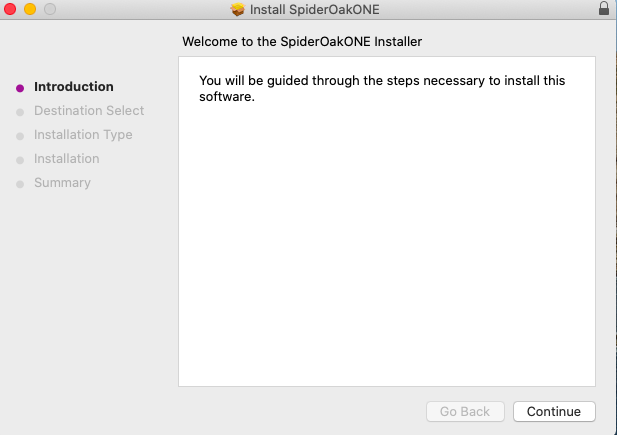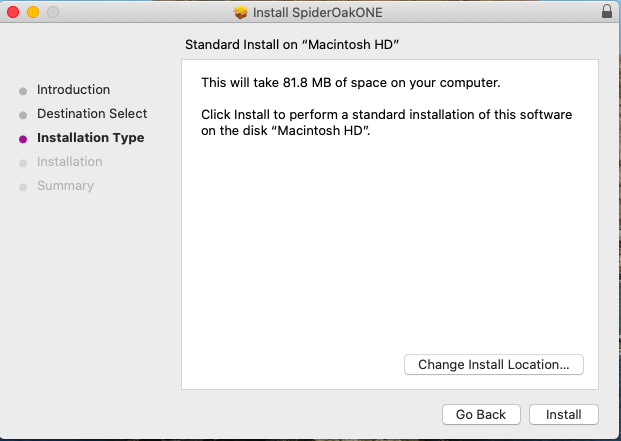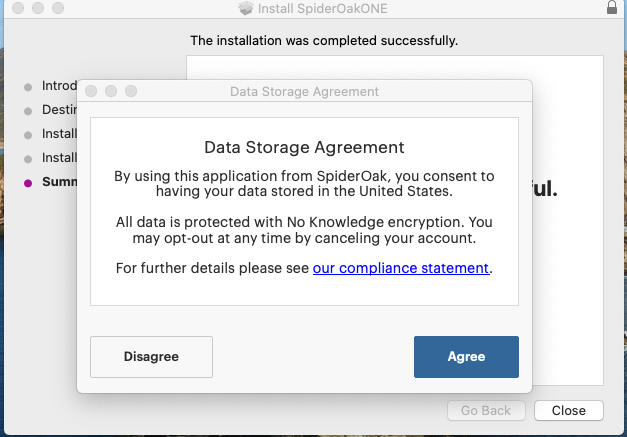 3. CREATE YOUR ACCOUNT
To create your account, enter your email address, your name, and a password. We strongly recommend you also create a password hint. This hint will be emailed to you if you ever lose or forget your password.
Make sure you choose a password you can easily remember, store it somewhere safe, and set a hint. If you lose your password, we can never reset or recover it for you.
Once you have finished entering your account details, click Create Account.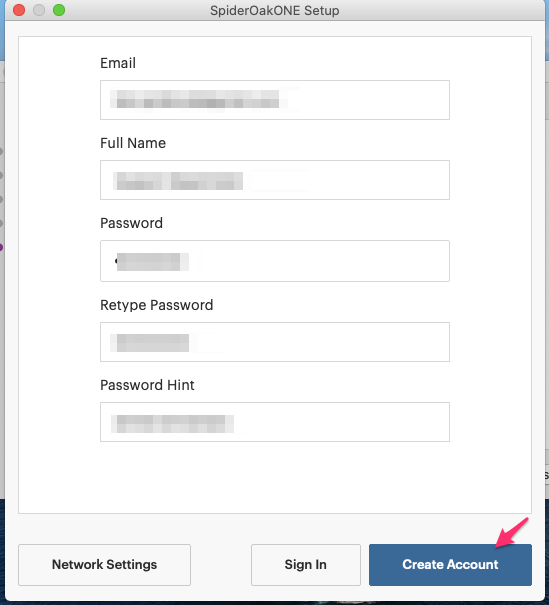 4. CREATE YOUR FIRST DEVICE
Choose a name to help you remember which computer this is, then click Create Device.
What's a device? A device name is like an electronic name tag you assign to a physical computer. This name tag tells ONE which files you have selected to backup and sync on a particular computer. If you ever need to reinstall ONE for troubleshooting purposes, you can choose to reinstall an existing device and SpiderOak will remember all the files you've selected for backup and sync.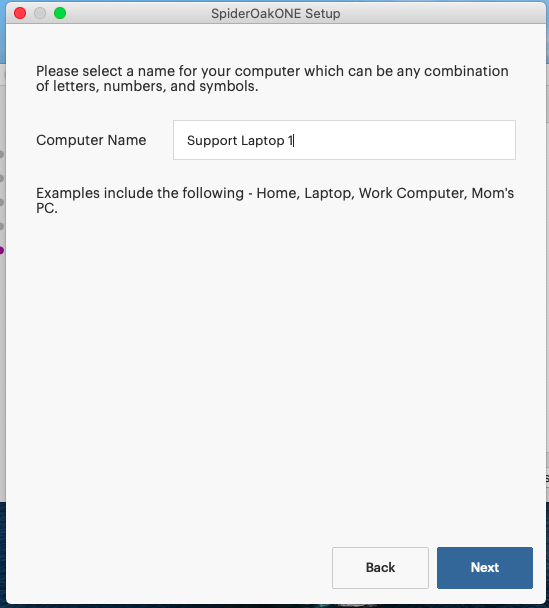 ONE will now generate your encryption keys and complete the setup on your first device.
When Setup finishes, ONE will launch. You're ready to start backing up and syncing your files!
---
If you have any feedback on this article please let our support team know. Thanks!