1. OPEN THE SPIDEROAK APPLICATION AND CHOOSE THE BACKUP TAB.
If you don't want to move your files or folders, you don't have to use Hive. Instead, you can tell SpiderOak ONE or Groups to back up your files where they are.
Not sure what you should back up? See our suggestions of what data you should and shouldn't back up.
2. CHOOSE CATEGORIES OR SELECT SPECIFIC FILES AND FOLDERS
You now have the choice to back up your files by category or to select specific files and folders.
Select Categories allows you to select what type of files you would like to back up. You can choose to back up your Desktop, Documents, Movies, Music, and/or Pictures.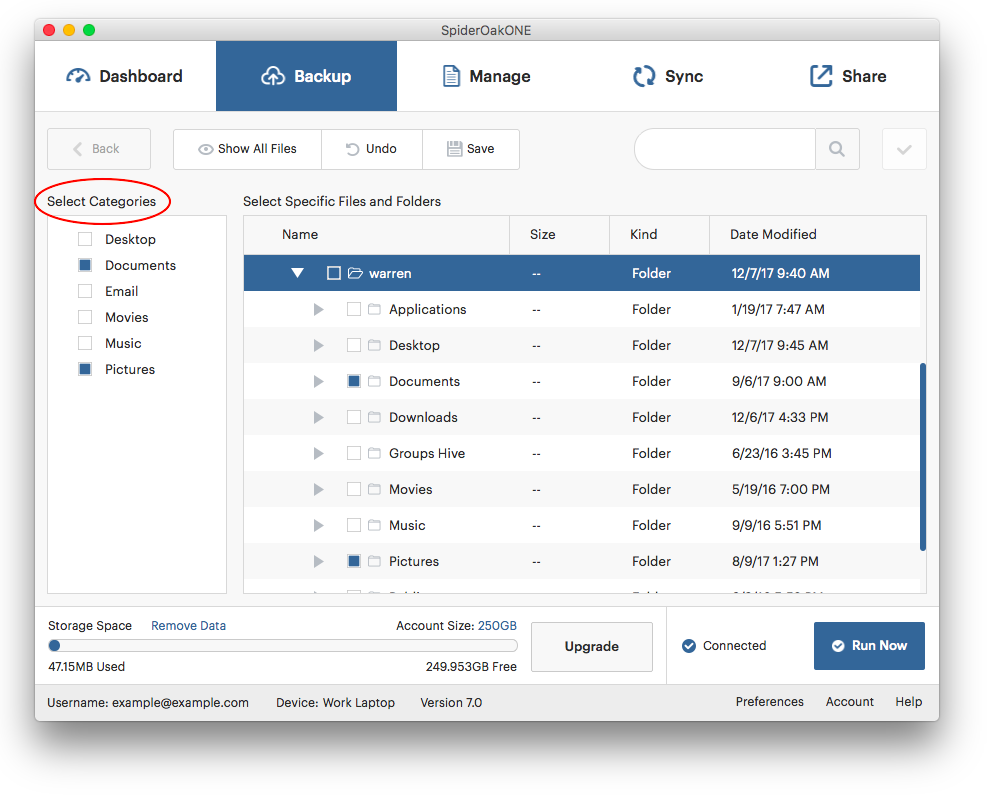 Please note that choosing one of these categories will back up the default location for these files rather than search for all files of a particular type wherever they may be. For example, if you select Pictures, then the default picture storage location for your operating system will be backed up. On Windows this will back up everything in the "My Pictures" folder.
Check all categories you wish to include in your backup. Make sure the estimated size of your backup shown in the storage bar does not exceed the space available in your account.
Select Specific Files and Folders lets you look through your computer and find exactly which files you want to backup. To select a file or folder for backup, check the box next to the folder or file. If you select a folder, all its subfolders and their contents will be backed up as well.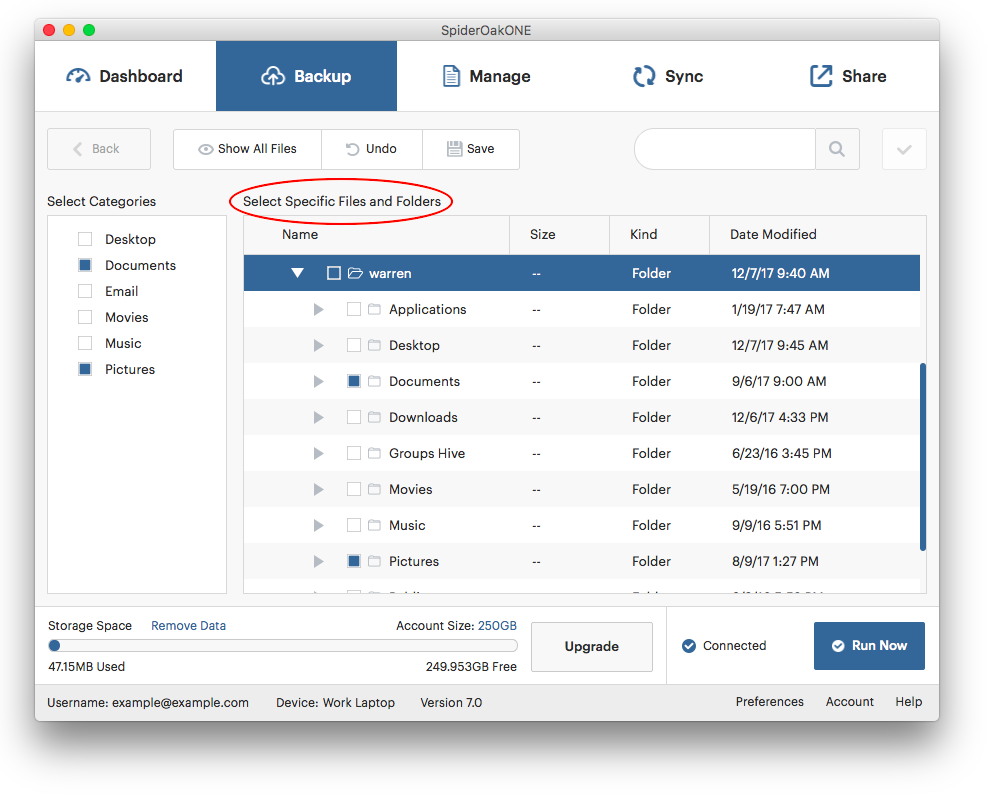 3. CLICK SAVE
When you have selected all the data you would like to backup, click 'Save' in the menu bar to begin the backup process.
---
If you have any feedback on this article please let our support team know. Thanks!