This short video will show you how to manage the files that have been backed up to your SpiderOak ONE account. In the Manage tab, you can access and manage your backed up files including historical versions and ONE's copies of files that you have deleted from your local computer. You'll also see how to either download or remove them.
While the video does in fact show an older version of One, it is still accurate. However, to make things more clear with the most recent version, below are pictures of what the Manage Tab and it's functions look like now.

1. The Manage Tab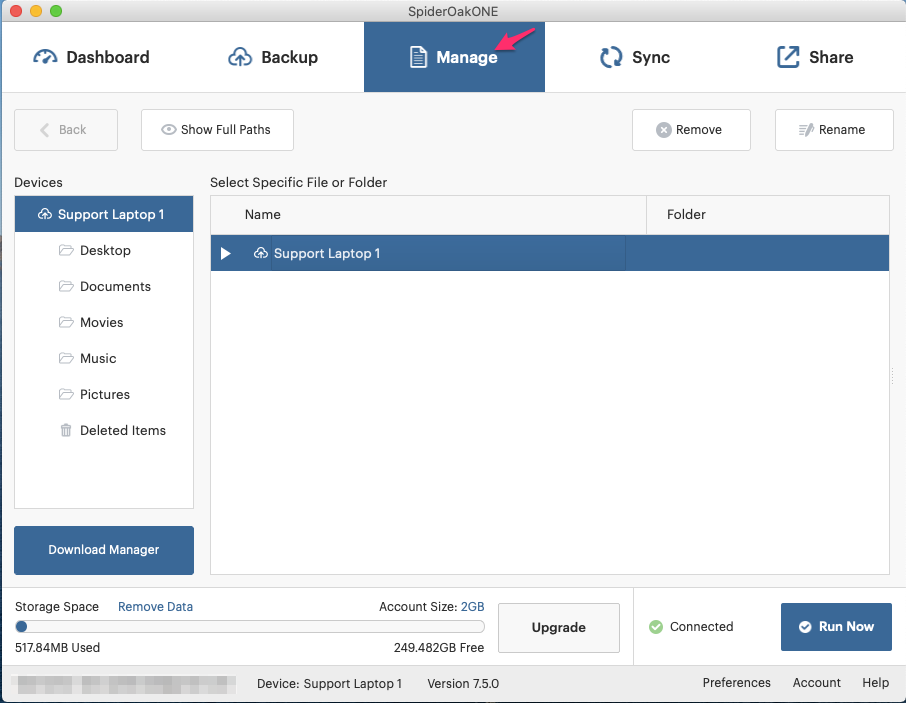 2. Selected Device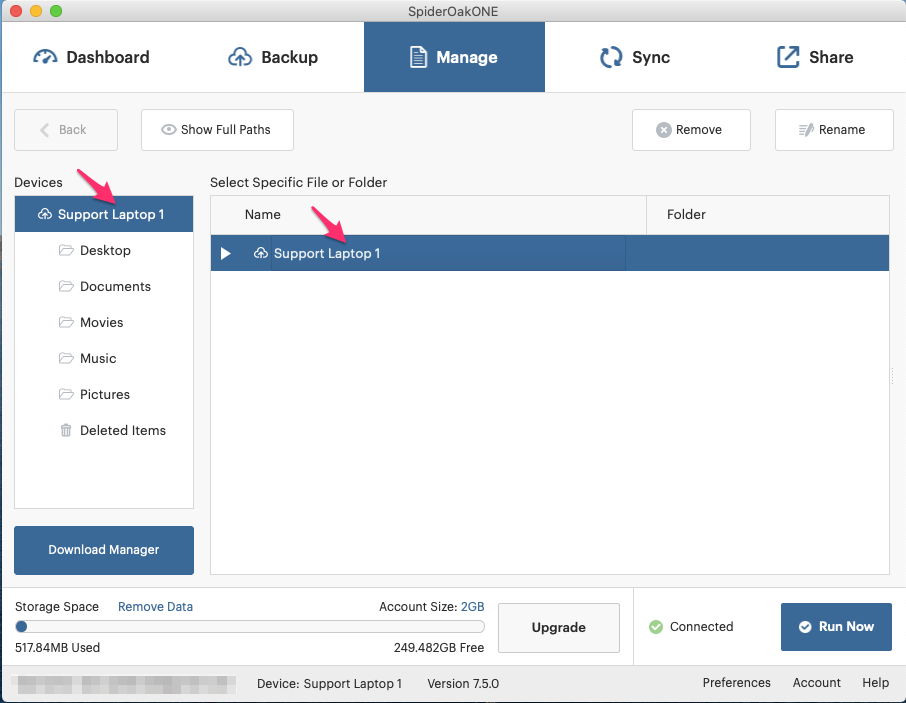 3. Directories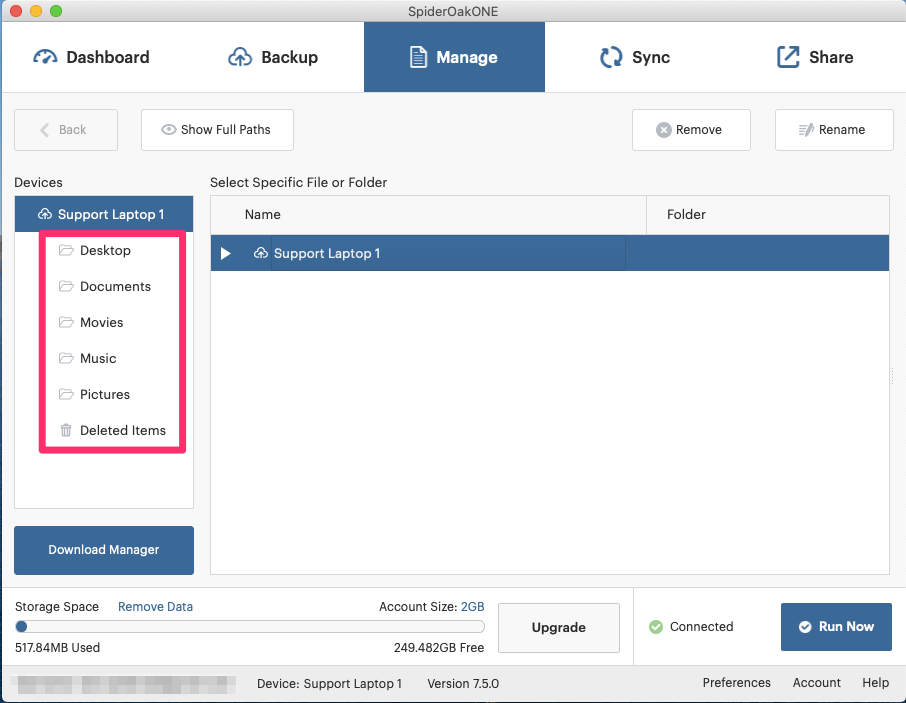 4. Backups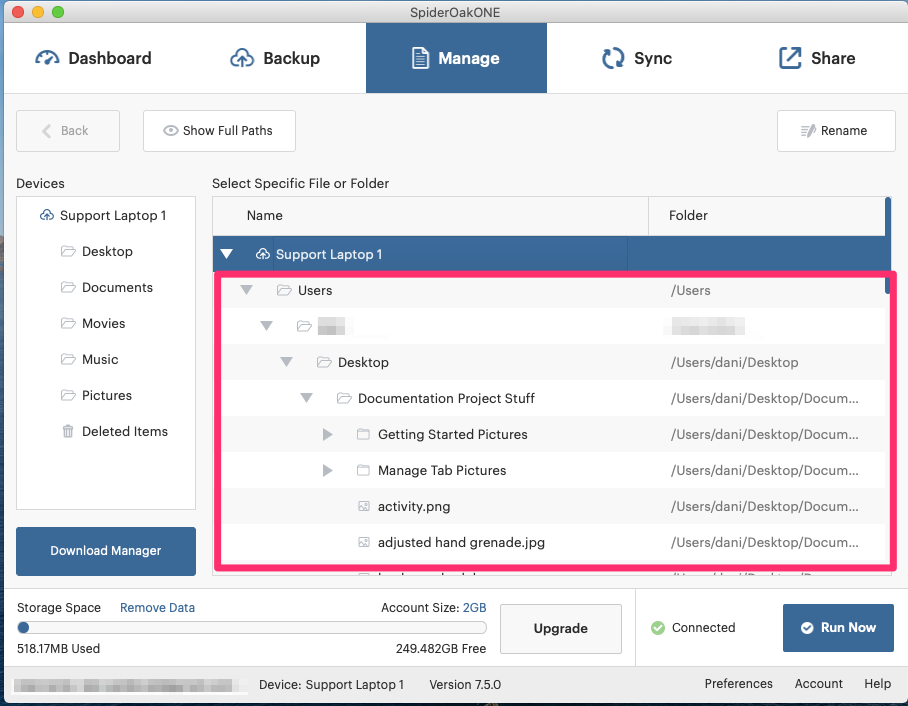 5. Historical Versions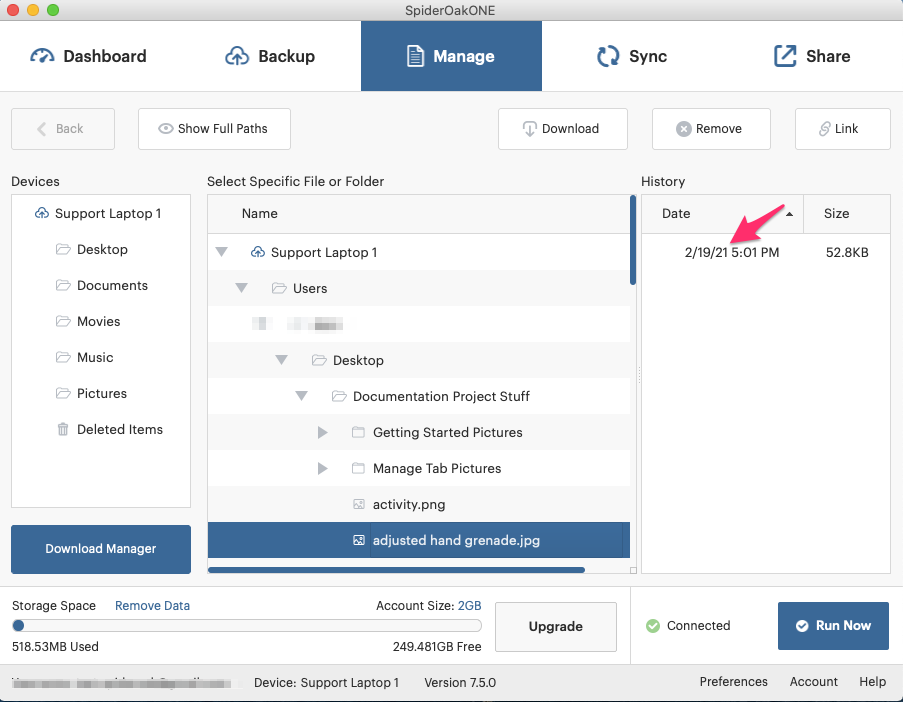 6. Delete Data
7. Download Data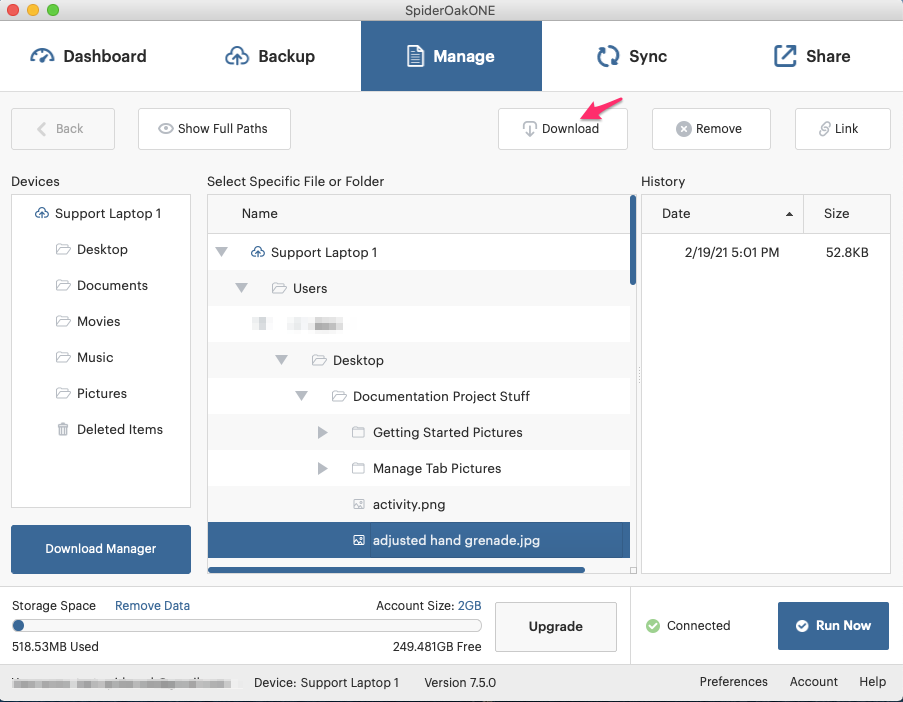 8. Share Single File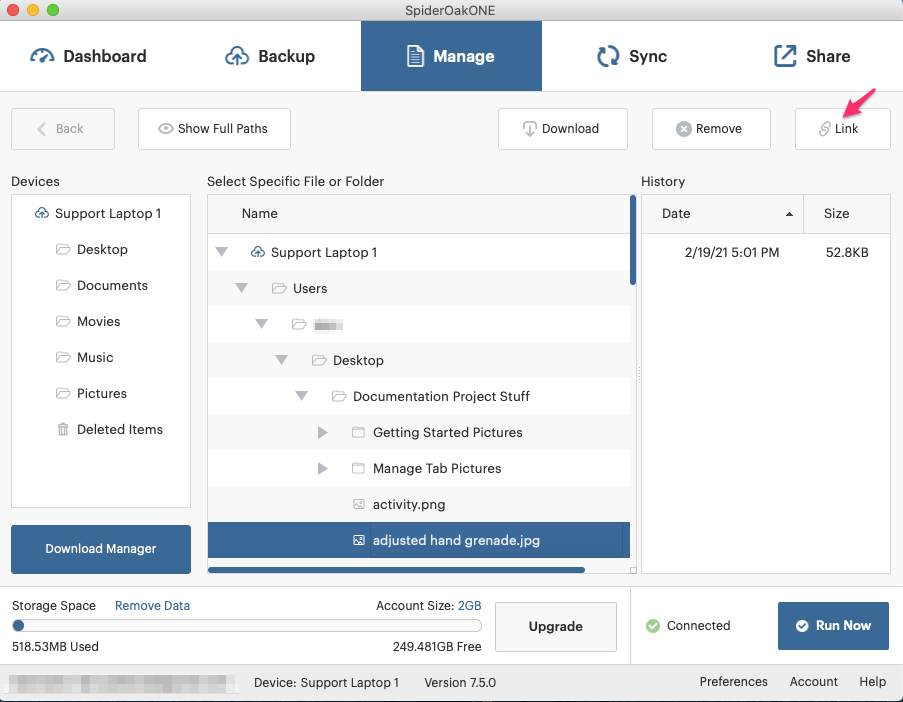 ---
If you have any feedback on this article please let our support team know. Thanks!